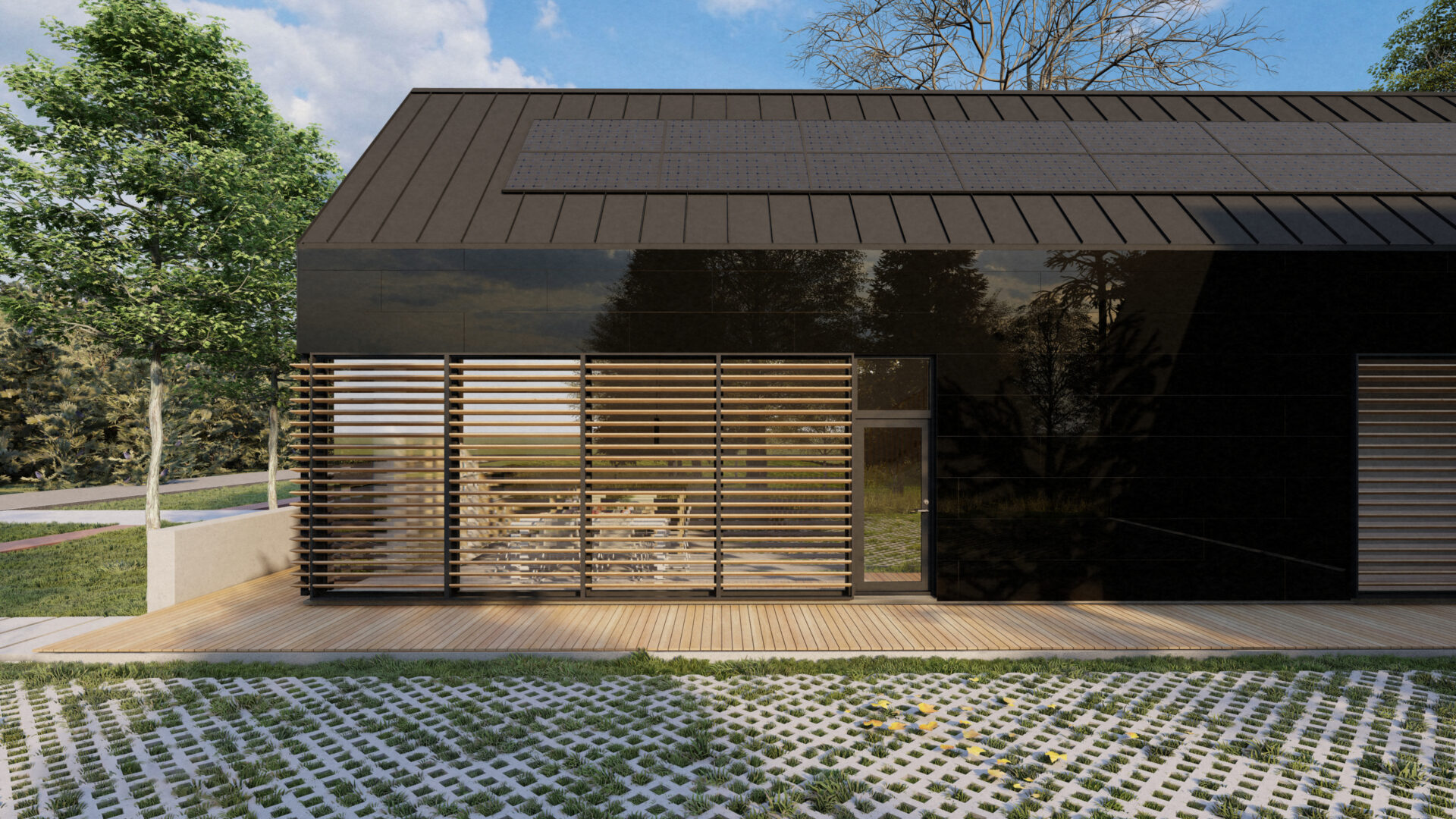 432 Indiana House 2023
The 432 Indiana House is in the historic Pinckney Neighborhood, one of the oldest in the city of Lawrence, Kansas. It is a short walk to parks, the Kansas River and the cultural vibrancy of downtown Lawrence. A nearby bus stop and bike loop expands the possibilities and lessens the need for a car. It is a perfect location to appreciate the history of Lawrence while addressing the future of sustainable living. The site is an overgrown infill lot surrounding a deep ditch that drains the neighborhood to the Kansas River. It had been vacant for years and needed improvement to avoid the problems with trash and vagrancy in the heart of the neighborhood.
Fitting the mission of Studio 804 this residence will be built to the U.S. Green Build Council's Leadership in Energy and Environmental Design (LEED) Platinum Standards. In addition to the financial benefits that a LEED Platinum project has for the future homeowner they will have the peace of mind that the house supports the community and minimizes its impact on the environment in several metrics.